A great range of high-quality printed potato sacks and bags in stock
Simpac is the largest manufacturer of paper potato sacks in the UK
Simpac manufactures potato sacks for both the potato pre-pack and ware markets. Our potato sacks are manufactured using the best quality natural or bleached wet-strength kraft paper from Scandinavia.
Potato sack stock designs available for prompt delivery
Simpac stocks a range of printed potato sacks as shown below. Stock sacks are available using natural or bleached paper in a variety of print designs, colours and sizes.
We can also supply stock design bags with bespoke print to personalise the potato sacks.
In addition to potato sacks we also supply stitching cotton, wire ties and pallet wrap.
Contact our potato sack experts
For more information about our stock design potato sacks, please contact our dedicated, friendly experts.
style 1
style 2
style 3
style 4
style 5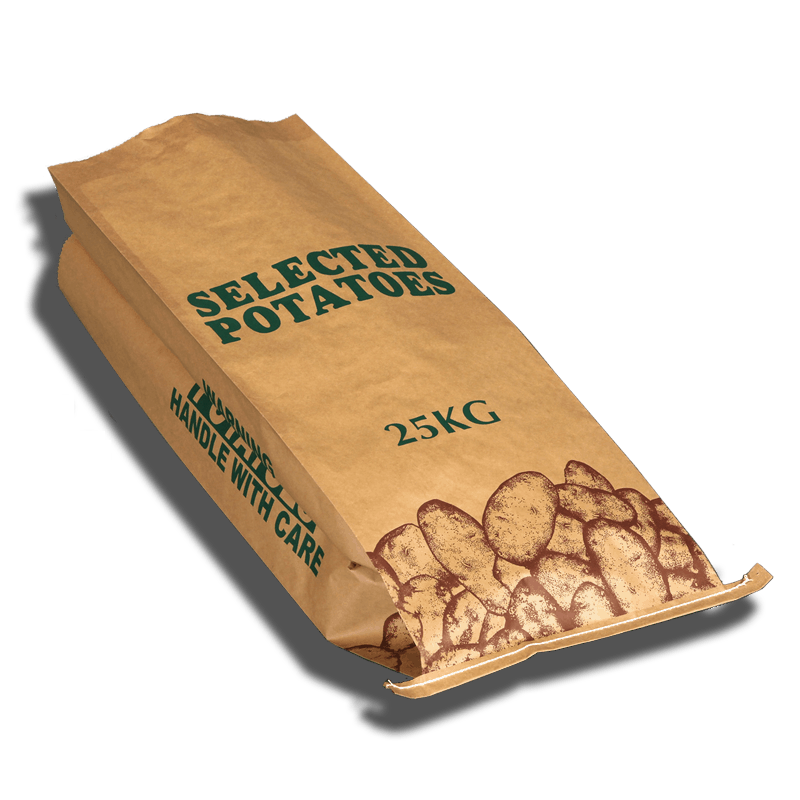 style 6
style 7
Other Simpac Paper Sack Products: